Posted on May 10th, 2011 by annakjarzab
Okay, so big news–Eric was able to fix the comment tool! For now I'm still going to moderate, so if your comment doesn't show up right away, don't worry. I'll probably take it off moderation eventually, but since it's a new tool I'm going to try it out like that for now. And you guys aren't seeing what I'm seeing, but the back end of my website is all slick and shiny and updated. I logged in (after being locked out for a little while, as you may have noticed if you follow me on Twitter) and was literally like, "Whoaaaa."
Other things that are new: the All Unquiet Things paperback! It went on sale today, and you can get it…well, you can definitely get it online in a bunch of places, but also I think at the chains? I'm not sure yet because I haven't gone in to check, but you can probably get it at Barnes & Noble, Borders, Books a Million…basically any place that stocked the hardcover. And the paperback has a new cover! Okay, so it's only slightly new. The photograph of Carly no longer wraps around, and it has a lovely blurb on the front from Nancy Werlin, New York Times bestselling author of Impossible!
Otherwise the cover is the same. I can personally attest that the paperback looks great in person. My editor sent me one, which I then stupidly mailed directly to my parents (where they can add it to what my siblings derisively call the "shrine to Anna" in their office, where two hardcovers plus the galley of AUT are on display) before taking a picture, so I guess you'll just have to imagine what it looks like. It basically looks like a paperback, but with the above cover on it. When I get my author copies I'll give some away on Goodreads, to spread the love a little.
Third new thing: the anti-Kindle policy at Yankee Stadium. I'm going to the Yankees v. Royals game tonight and my friend Nikki emailed this morning to warn me not to bring my Kindle–last time she went to a game, she saw a man and his daughter prevented from entering the stadium because she had her Kindle in her bag. What am I supposed to read on the train now? J/k, of course I always carry a real flesh and blood book with me, I'm not a robot! But I have a bunch of fun manuscripts for work on my Kindle that I was hoping to get a jump start on. Boo, hiss, Yankee Stadium! I think they're just being ornery. I really cannot think of a single reason why they wouldn't allow you to bring a Kindle into the stadium. It does less than an iPhone! It literally does only one thing. Mysteries.
For those of you who actually read my Make It or Break It recaps, I'll have one for you today or tomorrow. I will say this about MIOBI–if that's really how they're going to leave Damon and Emily forever (not sure if Chelsea Hobbs is returning post-having her actual baby), they did a really terrible job of wrapping up that storyline, because at this moment I totally hate Damon after loving him for two seasons. I'm sure that's not what they want, so I'm hoping the couple will be back.
Posted on April 8th, 2010 by annakjarzab
Oh, some of you might be wondering why every time you try to comment on a post here it doesn't show up. Well, it turns out that my comment tool thinks you're all spammers–REAL NICE, GUYS. Just kidding. I've approved everything, even the re-sends and Eric's test comments, so it looks a little cray-cray in the comments right now, but Eric's going to fix it and soon we should have no more problems. In the meantime I'll keep my eye on the spam box. Definitely keep commenting!
Posted on July 23rd, 2009 by annakjarzab
Lucky for people in the New York city area, nine really awesome YA authors will be at Books of Wonder in New York City on Saturday, July 25th, from 2pm to 4pm. I can't attend this event even though I desperately want to, because my friend Maggie is getting married this weekend in Monterey, CA and I'm going to the wedding! I'm also going to see my friends Shannel (darling frequent commenter on this here blog) and Carmen, which I'm super excited about, so while I'm bummed to be missing out on this terrific event, I'm happy to be going out of town, too.
But if you ARE in the NY area, do stop by and buy a book or nine and say hello!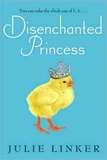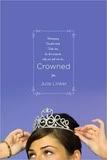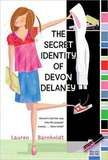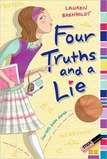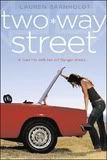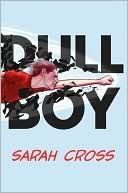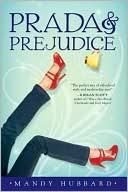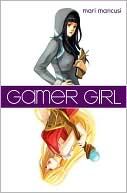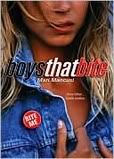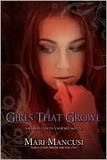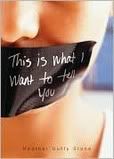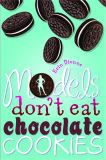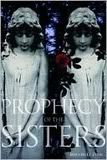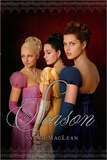 Participating Authors:
Lauren Barnholdt, author of Two-Way Street, The Secret Identity of Devon Delaney, Four Truths and Lie, and others
Sarah Cross, author of Dull Boy
Erin Dionne, author of Models Don't Eat Chocolate Cookies
Heather Duffy-Stone, author of This is What I Want to Tell You (read my interview with Heather here)
Mandy Hubbard, author of Prada and Prejudice
Julie Linker, author of Crowned, Disenchanted Princess
Sarah MacLean, author of The Season
Mari Mancusi, author of Boys that Bite, Girls that Growl, Stake That!, Gamer Girl and others
Michelle Zink, author of Prophecy of the Sisters
Posted on April 28th, 2009 by annakjarzab
One of my weekly rituals here in New York is Wednesday night pub trivia. I'm not very good at it, but trivia has a really important place in my life here–it's where I met most of my close friends in New York, and it's at least one time a week when I can count on seeing most, if not all, of them. We've become tight with the bartenders, and the whole place feels so homey to me–it's quite a touchstone for my life here.
Anyway, my friend Tony, who runs Wednesday trivia with his cohost Janet, started a new trivia night at a different bar and decided to have a rotating stable of cohosts, each delivering one round of questions per week. Last night, I was that cohost. I've been bugging Tony to let me cohost trivia for about nine months now, conveniently forgetting that I hate public speaking of all kinds and that I have trouble reading things aloud in front of people. I should be a joy to behold at readings and signings come January, you guys! So when Tony scheduled me, I was excited, until a few days ago, when I realized how anxious I was about all of it. Whoops.
But, you know, it's good practice, and it went totally fine, although I did read too fast for a while as I am apt to do and there were only three teams who showed up this week. Ah well, can't be perfect, and because there were only three teams my team won third place, so, silver lining. Tony did say that the questions I wrote were great and required almost no surgery from him, which was a nice compliment. Now I'm a little hooked on the experience and I! WANT! TO! DO! IT! AGAIN! Tony said I could in late July, so get excited for that, New Yorkers.
For fun I thought I'd post my questions (the theme of the round was California Dreamin', although I was too afraid to say something so cheesy on stage so I just told them the theme of the round was California). I'll put the answers in white below the questions. Let me know how many you get right!
1. Rubio's Fresh Mexican Grill was founded in 1983 in San Diego after Ralph Rubio brought what local dish home from Baja California?
A: The fish taco.
2. Speaking of Baja California, the northernmost Mexican state is bordered by two bodies of water—the Pacific Ocean to the west and the Gulf of California to the east. What is the other name for the Gulf of California?
A: The Sea of Cortez
3. As of 2005, there are ten campuses in the University of California public university system, and they all share a school motto, Fiat lux. What does Fiat lux mean in English?
A: Let There Be Light
4. In San Jose, CA there stands a late Victorian mansion that features 160 rooms, 47 fireplaces, two ballrooms, cost an estimated $70 million in 2008 dollars, and requires 20,000 gallons of paint every time it is repainted. This house was built by the president of what gun manufacturing company's eccentric widow?
A: Winchester
5. What other state besides California has elected a governor from the cast of Predator?
A: Minnesota
6. Because he's so down with what the kids are doing these days, how did San Francisco mayor Gavin Newsom announce his 2010 candidacy for Governor of California?
A: Via Twitter
7. The USC Trojan Marching Band was featured on a hit song that went up to #8 on the Billboard charts, and it's still played at SC football games today. Give me the song and the band who released it.
A: Fleetwood Mac, "Tusk"
8. Los Angeles is a big sports city. Everyone knows that the Dodgers play baseball, the Lakers play basketball, and the Kings play hockey, but what sport did the Los Angeles Riptide play before they were shut down this year because of the financial crisis?
A: Lacrosse
9. What is the largest city in California not to be serviced by an Interstate freeway?
A: Fresno
10. What famous American model, credited with popularizing the naval piercing and currently married to actor/writer/director Ed Burns, was born in Walnut Creek, CA in 1969?
A: Christy Turlington
Posted on March 20th, 2009 by annakjarzab
Hey guys, I've finally put up my A-Team post for this week. It's a Friday Five, not publishing or writing oriented, unless you count my ramble about The Decemberists' new album as having something to do with the idea of narrative. Calc-u-later! (Shoot me.)
Posted on February 20th, 2009 by annakjarzab
You know the drill: I'm over at the A Team blog today with my very first Friday Five.
Posted on February 5th, 2009 by annakjarzab
I'm over at The A Team today, blogging (whining) about my favorite subject: revisions! Check out J's latest post as well.
As for me, I'm feeling pretty good about the work I'm doing. As I mention over at The A Team, I haven't been doing a whole lot recently, except tweaking MB in preparation to turn it in to my editor. But recently (in the last few days) I've switched gears, and now instead of living in MB in my head, I live in GR. I've started writing the synopsis and made some big choices about POV and the little details that make a story a story have started to creep in. It's all very exciting and new and gorgeous and I feel really good about it, which means in about three months I will probably think it's the worst thing I've ever written. So get ready for that!
Posted on January 28th, 2009 by annakjarzab
I think the title of this post says it all. Come on over to the A Team blog for my introductory post, which is full of ruminations on why I picked All Unquiet Things up for the second time, and also includes an A Team catch phrase (see if you can find it!) and a link to one of my favorite SNL skits. Enjoy!
Posted on January 26th, 2009 by annakjarzab
Now, I know my audience. Most of y'all just come here for the Twilight talk, and I respect that. I also exploit it. HOWEVER! I have to imagine that some of you, if only a little slice of my readership, are writers, possibly aspiring, possibly newly contracted, possibly published, although that might be flattering myself.
Anyway, I talk about my amazing agent Joanna sometimes, so you know who she is. A couple of months ago she emailed me and asked if I wanted to start a blog with her about the trials, tribulations and triumphs of debuting into the vast YA universe. I said yes, of course, because I can't stop talking and what is a blog but a vessel for endless chatter? So we're doing it.
Or, rather, we've done it! The A Team, which stands for agent and author (because we're clever like that), launched today with J's first post, with my first post to follow soon. I don't know at this time how different the content will be, and I'll always let you know if there's a post on The A Team with information not on this blog, but I won't be cross-posting. My instinct is to say that The A Team will be more publishing focused, but I can't promise we won't get on every once and a while with some thoughtsicles about TV or movies or that sort of thing. Plus, I plan to do a lot of in-depth talking about AUT, because, at least for this year, the blog is all about AUT in a sense. So come visit us there!
Meanwhile, I've started working on GR because I think MB is almost ready to go. I'm trying out Scrivener, which seems to be good so far, although there don't seem to be any formatting options? The learning curve is a little steep for me right now, but I'll probably eventually teach myself to use it, and GR is a good book to do some experimentation on. Wish me luck! And if you're familiar with Scrivener, give me tips.
Posted on December 4th, 2008 by Anna Jarzab
EL OH EL really? This probably has a lot to do with the fact that I say things like "EL OH EL." I just hope this blog is not the Internet equivalent of fourth grade. I positively HATED fourth grade.