Posted on March 4th, 2010 by annakjarzab
You guys know Melissa Walker, right? Author of the Violet series (Violet on the Runway, Violet in Private, Violet by Design) and Lovestruck Summer? Of course you do, duh, no offense. So because you follow Melissa on Twitter and read her blog incessantly, you're familiar with her Cover Stories feature. I love that feature. Whenever I'm scrolling through my Google Reader, I immediately stop to read it. Anyway, Melissa was kind enough to host me on her blog this week, talking about AUT's cover, which we all know is the best cover to ever grace the face of this earth. I know I'm biased, but even when I attempt to be objective, I still feel that way. Anyway! I'll shut up now and let you head over to Melissa's blog to read all about it.
Posted on July 23rd, 2009 by annakjarzab
Lucky for people in the New York city area, nine really awesome YA authors will be at Books of Wonder in New York City on Saturday, July 25th, from 2pm to 4pm. I can't attend this event even though I desperately want to, because my friend Maggie is getting married this weekend in Monterey, CA and I'm going to the wedding! I'm also going to see my friends Shannel (darling frequent commenter on this here blog) and Carmen, which I'm super excited about, so while I'm bummed to be missing out on this terrific event, I'm happy to be going out of town, too.
But if you ARE in the NY area, do stop by and buy a book or nine and say hello!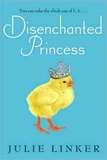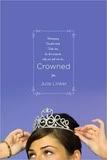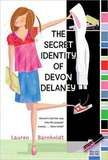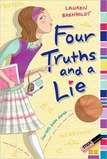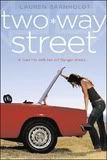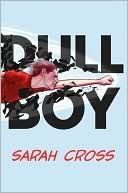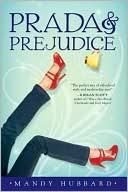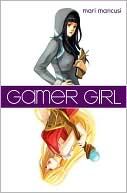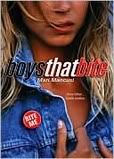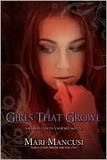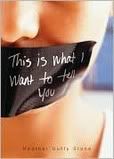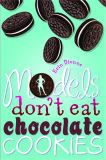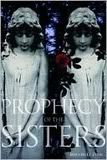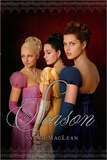 Participating Authors:
Lauren Barnholdt, author of Two-Way Street, The Secret Identity of Devon Delaney, Four Truths and Lie, and others
Sarah Cross, author of Dull Boy
Erin Dionne, author of Models Don't Eat Chocolate Cookies
Heather Duffy-Stone, author of This is What I Want to Tell You (read my interview with Heather here)
Mandy Hubbard, author of Prada and Prejudice
Julie Linker, author of Crowned, Disenchanted Princess
Sarah MacLean, author of The Season
Mari Mancusi, author of Boys that Bite, Girls that Growl, Stake That!, Gamer Girl and others
Michelle Zink, author of Prophecy of the Sisters
Posted on June 29th, 2009 by annakjarzab
First things first: Cynthea Liu, 2009 Debutante and author of The Great Call of China and Paris Pan Takes the Dare, is raising money for Tulakes Elementary School in Oklahoma City, Oklahoma. There are many ways to help out: you can spread the word, buy Paris Pan and have Cynthea donate the royalties to charity, donate through DonorsChoose.org, or bid on auction items such as manuscript critiques from some of the best YA writers out there, as well as editors and agents. You can also bid on a full manuscript critique from me! So please check out what Cynthea's doing over there.
Second things second: The All Unquiet Things ARC giveaway is still going strong! I've gotten so many great questions, you guys, I think I might have to randomly choose a winner because I can't! pick! my! favorite! NOT ONLY THAT (so many good things), but now when you comment you have a chance to win ONE of TWO AUT ARCs! That is right. Joanna is donating her second ARC (she only got two, so you know she loves you) to the giveaway. So go ask some Qs!
Okay, also, you have to know, I've been keeping an Excel document of all the questions, because I'm ridiculously organized like that, and there are 90. 90! You guys rock. Let's get it to 100, shall we?
Third things third: I'll admit it, I was avoiding my pass pages. I was afraid that I would read them and cringe at my own writing. But last night I finally buckled down and worked on them (I'm about 1/3 of the way through at this point) and you know what? I'm totally enjoying it! I'm trying to take Dia's suggestion and read it as though someone else wrote it, and at first I thought that would be impossible, and in some ways it is (like, for instance, I will never be able to imagine what it's like to read about Carly for the first time and form an impression about her based only on what I've written; once people have read the book, I would love some feedback on that, if only for curiosity's sake), but as I get farther and farther into it I start to forget that it's something I wrote and just enjoy it for what it is. Which is such a relief for me, I can't even tell you. And I'm glad I'm getting this one last moment to read the book cover to cover, because after these pages are done, I probably will never read it again.
Fourth things fourth: Want to see where the magic happens?
That's my desk. I just cleaned it up yesterday, so I felt like I could show it to you without embarrassment. That desk is where I write everything, from emails to novels. I don't ever go to coffee shops or the library to work. Sometimes I write on my bed, which is to the left, but mostly I just sit at that desk, day in and day out for hours at a time, writing. I need a bigger bedroom.
Those three piles of paper are my pass pages; the pile to the left is larger now that I've done more work. You know what is crazy making? The fact that it's summer and I don't have AC (welcome to New York City), so I have to use the fan that's sitting to the right of my desk to cool off while I'm working, but also I'm editing a huge stack of papers so I have to use various items to weigh them down so they don't blow away and get mixed up. That's what the purple starfish is for; I have no idea where I got that thing, or if it even belongs to me (might be my sister's), but it's incredibly useful for making sure my pages don't all blow away.
Oh, and on that computer screen? That's Book 3, a.k.a. GR. I've got about 80 pages written right now, and though I seem to have hit a wall at the moment, I'm confident I'll push through soon. Productivity!
As you can probably see there's a lot going on. This is going to be a big week for me, as I have to finish these pages, get them to my editor, wrap up the AUT ARC giveaway and announce winners, plus my BFF Kim is coming to town on Wednesday (poor darling, taking a red eye and arriving at the crack of dawn) and it's the Fourth of July! So as you can probably tell, it's Crazytown, Population: Me right now, but all of it's exciting. And I'm happiest when I'm busy, anyway.
Posted on May 30th, 2009 by annakjarzab
Whoosh! BEA totally washed over me like a hurricane today. Up is down, left is right, there's a blister on my pinky toe and I feel like I just ran a marathon, but I'm so grateful to have gotten the chance to go.
The day looked something like this:
8:50 AM: Got to the Javits center, after having taken a cab because I was too much of a lazy to get out of my apartment at a decent time. I wandered around like a little lost fawn, desperately seeking the place where I was supposed to pick up my badge. Eventually I just walked up to a counter and was like, "I'm 99.9% sure I'm in the wrong place, but where's the Media Room?" Apparently, I meant the Press Office. I found it and got my badge (that hot little piece you see in the picture below*) and met up with my coworkers for the 9:30 panel called Driving Success with Teens & Tweens: Authors Share Online Success Stories. But not before spying a woman dressed in nothing but a turquoise bikini. Where was I, the Adult Video News Awards?
9:30 AM: Panel: Driving Success with Teens & Tweens. The authors featured on the panel were Sarah Mlynowski, Jessica Burkhart, Robyn Schneider, Julia DeVillers, and a very valiant Maureen Johnson, who I gather from her Twitter is totes sick (as in ill). She really rallied. They chatted for a while about the importance of having a website (frequently updated), blog (actually written in, and not just about your books), and building a community with Facebook, Ning, Twitter, and Polyvore, which I'd never heard of before but Julia DeVillers talked about and made to sound really cool. This panel (like all the panels I attended at BEA) served to prove to me that I'm doing the right things, and that there are a lot of smart people in this business. That was nice to hear.
10:30 AM: Flounced around with my boss for a while, meeting people and searching for a specific person who was not to be found. Oh well!
11:00 AM: I was going to go to another panel, but instead I met up with the awesome Josh Berk, fellow Tenner and surely decent Pennsylvania librarian. We decided to visit the Egmont booth, which I erroneously thought was in the back left corner of the floor–WRONG! Turns out, it was literally right behind where we had been, at the Random House, erm, "booth." I dragged Josh and his poor librarian friends all over God's green goodness, and nobody was too pleased with me, but whatever, we found it eventually. At least I can admit when I'm wrong. On the way, though, we saw Dr. Ruth, and Josh and I had our picture taken with her (she is tiny, and we look like GIANTS next to her). Amusingly, she wasn't fazed by the request, probably because it happens all the time, but she wasn't at all interested in why we wanted our picture taken with her or who we were or what we were doing just randomly accosting her like that. The picture's on Josh's camera, but I'll link you to it when it goes up–I'm sure I look hideous.
The Egmont people are so lovely. Josh and I introduced ourselves, and I passed out some bookmarks, and we talked to the Egmont staff about Alex and Kay and Lindsay's books. Everybody was so excited about them, and Elizabeth Law (Egmont President extraordinaire) is incredibly friendly, demanding of me, "Why aren't we friends on Facebook?" Must get on that, I've been neglecting Facebook for a while, sorry FB. I grabbed an ARC of Food, Girls, and Other Things I Can't Have by Allen Zadoff, which looks great. Then Berk and I took off for a Debs brunch that we'd decided to crash (okay, Berk was invited; I was not, except if you think an invite from Berk counts, which I can assure you it does not).
Except! First, as we were walking through the Harlequin booth on the way to the doors, we ran smack dab into a veritable nest of authors. Sarah Cross—Deb, Team Castle alum, and author of the newly released and certainly awesome (though I have not read it, I plan to tout suite) Dull Boy–was kind enough to put up with Berk and I, even though we were being such fools. I giddily shook hands with Ally Carter, NYT bestselling author of If I Tell You I Love You I'd Have to Kill You, Cross My Heart and Hope to Spy, and the soon to be released Don't Judge a Girl By Her Cover (almost snagged a finished copy of it at the Hyperion booth, but alas I did not–cool story, huh?)–books I ADORE–and another Team Castle alum. I told Ally I love her books, and she was like, "I love your dress!", which was sweet of her to say (also, it is a cute dress). I foisted a bookmark on Ally, Sarah, and Jennifer Lynn Barnes, the adorable author of Golden, Tattoo, and Fate (which I have at work and am trying to find time to read–so many books, so little time), ALSO a Team Castle alum (everybody was at that castle, apparently). Everyone was very nice and friendly, and it was sort of hilarious that, having not sought them out at all, I ran into so many authors I follow and admire.
12:30 PM: Berk and I crashed the Deb bruncheon. Everybody was really welcoming to us. I got to see Megan Crewe (Give Up the Ghost) again–talked to her for a bit at the kid lit drinks thing at Houndstooth last night–and Aprilynne Pike, whose debut Wings is on the NYT list for, I think, the third week now, which is awesome for her. I also got to meet Jon Skovron (Struts and Frets), Jenny Moss (Winnie's War), Pam Bachorz (Candor, which you couldn't even get ARCs of at the Egmont table, they went so quickly), Neesha Meminger (Shine, Coconut Moon), Shani Petroff (Daddy's Little Angel) and Michelle Zink (Prophecy of the Sisters). Michelle and I sat next to each other, and she was so nice to me! We talked about California, where we both used to live, and New York and how crazy Californians look at you cross-eyed when you say you're moving away from California, like why would you ever leave? Trust me, there are reasons. Even though Berk and I were sure we'd get booted from the table any minute, it was a great time, and everyone was really lovely.
2:00 PM: Back to BEA for another panel, this time Book Bloggers–Today's Buzz Builders. I work with book bloggers every day for my day job, and I love them. I love what they do for books, I love how sincere they are about their passion for the written word, I love how nice they are, I love hearing what they think about the books I send them…it's a great community, and I'm glad to be a part of it, if only tagentially. I feel a lot of affection for book bloggers. The panel confirmed for me things I pretty much already knew about how bloggers liked to be pitched and how they think publicists (I guess I pretty much fall into that category) can improve, and we're definitely taking their suggestions to heart, while also feeling a bit puffed up about how well I think we do what we do.
3:00 PM-ish: Back to the floor. I loved Egmont so much I went back with my coworkers and we chatted with Rob, from the sales/marketing side, and Nico, managing editor. Great guys! Really friendly and easy to talk to. I love the start-up nature of Egmont and their real investment in the books that they're publishing. I think they've got a terrific launch list, and their next seasons are going to be just as impressive, if what I heard is any indication. Nico chased me down after we left with an ARC of Todd Strasser's Wish You Were Dead, which he thought would interest me. Thanks, friend! I also stopped by the Sourcebooks booth for a while–wish my friend Paul was there, so I could see and talk to him, but he was back in Chicago. Boo.
4:00 PM: Yet another panel, Stupid Things Booksellers and Publishers Do. I didn't really know what to expect of this panel, honestly. I didn't know that it would focus so heavily on the symbiotic but highly contentious at times relationship between publishers and booksellers. I think that's because instead of "Stupid Things Booksellers and Publishers Do," I'd read "Stupid Things Publishers Do," because, you know, that's the side of the industry all my experience lies in. But the title clearly says "Booksellers and Publishers," so who's the stupid one? I liked the panel, and I thought the discussion was interesting, but it sort of devolved into a "you do this crappy," "well you do that crappy" sort of argument, and we noticed that the consumer–the most important part of the publishing industry, THE READER!–wasn't mentioned often, if at all. Carla Cohen, from Politics and Prose in D.C., was sitting right behind me, and she had a lot of biting, insightful things to say, most of which I agreed with. It was an experience, especially since I know next to nothing about bookselling.
And that's it! Now I'm home, resting, reading Julie & Julia and chilling out after my rather exhausting day. Oh, here's a piece of goodwill towards men that shouldn't go unmentioned: I told Berk that my friend, Mary, a frequent commenter in these here parts, hadn't been able to get her hands on Catching Fire and was DYING to read it. I couldn't lend her the copy I read, because it doesn't belong to me and got snatched out of my hands the second I was done, but Berk very kindly gave me one of the copies he ended up with. Now MD has it in hand, so I hope to receive many emails that just say "djkl;afdjksla;fdjksla;fdjkls;asdf! This book is so good!" tonight. I owe ya one, Josh. And Mary, you owe me one. Your soul will do. Note: I DO NOT want your first born.
*Why yes, that is a Catching Fire mockingjay pin you see attached to my lanyard. That other pin you see? Well, that's one of the darling little matryoshka buttons I bought on Etsy** (the woman who made them was SO sweet, she did a custom order for me and even sent me a little something extra, which was lovely of her) to include with prize giveaways and the like. Because those are coming! Once I get my ARCs. Which, judging from the way ARCs are suddenly flooding the Tenners being published in the same season as me, could be any day now.
**I know the Etsy page says they're magnets–I bought magnets, too, but I asked her to make the same things into buttons as well, so there are both! What people will get in giveaways is up to me, WAH WAH.
Edited to Add: I forgot to mention that I met Jen Hayley and Shana Silver at the Kid Lit event at Houndstooth on Friday night, too. They were wonderful and sweet, tolerating me graciously. I would talk everybody's head off about books and YA and writing if I could, everybody's so cool to indulge me. Although I suspect many must feel the exact same way. 🙂
Posted on April 23rd, 2009 by annakjarzab
I took this from Diana Peterfreund, who grabbed it from The Book Smugglers. I haven't done a meme in a while, this should be fun.
1. What author do you own the most books by?
Well, like I've said before I'm not really an author fan, I'm a book fan, so I don't tend to own any author's entire corpus, but I guess I have at least one copy of all of Jane Austen's books, and I have all of John Green's books and Diana Peterfreund's books (including an ARC of Rampant, which I didn't realize was getting a new cover but apparently it is), several Agatha Christie novels and many of Shakespeare's plays. Oh, you know what, I have a copy of almost everything Sylvia Plath ever wrote, too.
2. What book do you own the most copies of?
Probably Pride and Prejudice and Jane Eyre. I think I may have three copies of Jane Eyre, two of which are the same edition.
3. What fictional character are you secretly in love with?
Jason from Hey Nostradamus! by Douglas Coupland.
4. What book have you read more than any other?
Probably The Pursuit of Love and Love in a Cold Climate by Nancy Mitford, Pride and Prejudice, Hey Nostradamus!, Atonement by Ian McEwan, Sleeping Murder by Agatha Christie, Ex Libris by Anne Fadiman, The Westing Game by Ellen Raskin, A Wrinkle in Time, The Phantom Tollbooth, and The Little White Horse by Elizabeth Goudge.
5. What was your favorite book when you were ten years old?
To the best of my recollection, The Little White Horse.
6. What is the worst book you've read in the past year?
I don't often read bad books, mostly because I'm good at picking out books I would like (and my friends are good at recommending I read things that I'll like), and everything I've read in the last year has been decent to great, so I'm going to go with The Emperor's Children, which I read at the beginning of 2008 and definitely did not respond to. I'm open to arguments about why it's good, but I personally didn't connect with it at all. Vile Bodies would be another one I've read in the last year that I didn't hate but also didn't like, which is too bad because I love Brideshead Revisited and Evelyn Waugh in general.
7. What is the best book you've read in the past year?
East of Eden.
8. If you could tell everyone you tagged* to read one book, what would it be?
East of Eden.
9. What is the most difficult book you've ever read?
This Way for the Gas, Ladies and Gentlemen by Tadeusz Borowski, not because it's especially difficult to read, but because the subject matter is at once deeply engrossing and horrific and at times funny, and I felt like I was missing about fifty layers of subtext, socio-political commentary, and philosophical resonance. I know I should go back to it, but I don't want to, even though I really loved it. My relationship with this book is highly dysfunctional.
Also, Crime and Punishment, both for length and for sheer boredom. I really disliked it. And Les Miserables for length and, at times, sheer boredom, but I came out of it a big fan.
10. Do you prefer the French or the Russians?
Neither. I like the British. No offense. I'm not a big fan of the Russians (obvs), although I'd like to read Anna Karenina someday. And I'm not sure I've read a French novel other than The Stranger, which isn't my favorite, and a few things by Anna Gavalda, which I loved but I don't think they qualify for this question. Oh, no, I've read some Dumas. Okay, I guess the French by default.
11. Shakespeare, Milton or Chaucer?
I don't think that Shakespeare v. Chaucer is a fair comparison, so I'm going to say both of them and not Milton. I love love love Chaucer, but he and Shakespeare did wildly different things for the most part, and I love Shakespeare, too. I'm not sure I've ever read any Milton, not even Paradise Lost. You can't read everything!
12. Austen or Eliot?
Austen. I haven't read any Eliot, so I honestly can't compare, although in the end I'd probably choose Austen anyway.
13. What is the biggest or most embarrassing gap in your reading?
American Literature before 1900. I'm not a huge Am Lit person anyway, and I only took one class on it in college and it was American Literature II, so yeah, I'm missing the old stuff. Although I did read Charlotte Temple, which some people say is the first American novel, and I didn't like it very much, and I read Huckleberry Finn, which I liked a lot. Although, honestly, there are SO many gaps in my reading it's hard to choose just one. Pretty much all genres (romance, mystery, thriller, science fiction, fantasy) have been neglected by me these past twenty-two years.
14. What is your favorite novel?
Hey Nostradamus!, I think, followed swiftly by Love in a Cold Climate by Nancy Mitford and Pride and Prejudice.
15. Play?
Twelfth Night and Proof.
16. Poem?
I'm not big on poetry, but I really like Sylvia Plath's "Daddy" and John Donne's "A Valediction Forbidding Mourning".
17. Essay?
"Words on a Flyleaf" by Anne Fadiman or "Up, Simba" by Daniel Foster Wallace.
19. Non Fiction
Savage Beauty by Nancy Milford.
20. Graphic Novel?
Haven't read any. Sorry! I read a lot of Archie comics when I was young, does that count/
21. Science Fiction?
Stranger in a Strange Land, The Door Into Summer, and The Rolling Stones–all by Robert Heinlein. Also, hello, A Wrinkle in Time.
22. Who is your favorite writer?
I don't really have one, although a short list would include Nancy Mitford, Jane Austen, Evelyn Waugh, and Douglas Coupland.
23. Who is the most over rated writer alive today?
Toni Morrison, and I say that liking a lot of her stuff, but the Oprah effect…
24. What are you reading right now?
Gentlemen by Michael Northrup and The Rooftops of Tehran by Mahbod Seraji. I also just got my hand on an ARC of Justine Larbalestier's Liar, so I'm eager to start that.
25. Best Memoir?
I just read The Glass Castle early this year and really liked it.
26. Best History?
Sorry, I got nothin'.
27. Best Mystery or Noir?
I'm a HUGE Agatha Christie fan, and in my humble opinion her best books (of the ones I've read) are Sleeping Murder (Miss Marple's last case), Curtain (Poirot's last case), The Man in the Brown Suit, The Tuesday Night Club (now called The Thirteen Problems), The Murder of Rodger Ackroyd, and And Then There Were None. I'm not so well-versed in mystery and noir otherwise, which is sad, although I really liked Jonathan Lethem's Motherless Brooklyn which is some more modern noir.
*I'm not planning to tag anyone. Although, I mean, Shannel, if you want to fill this out, give it a whirl. You, too, Kim.
Posted on April 21st, 2009 by annakjarzab
Could this week get any crazier? I'm finishing up copyedits, Joanna is coming into town later this week and we're having lunch on Friday with my editor, we're putting up HIDDEN! CONTENT! on the website (er…probably), and then today I got a very nice email from fellow Delacorte author Varian Johnson (My Life as a Rhombus, Saving Maddie) informing me that All Unquiet Things is officially up for pre-order on Amazon!
Just in case you thought I might keep quiet about this, here is a random sampling of reactions from my friends and family:
My sister Fish: "Siiiiick."
My friend Cambria: "HOORAY!!! Don't worry, I told them I wanted to read it on my kindle."
My friend Carmen: "Just ordered!! so excited for you, Bananza!*"
My friend Monica: "yay, it's eligible for super saver shipping"
My friend Mary: "fancy!"
My friend Kim: "I'm currently trying to convince everyone I know to pre-order your book."
The funniest reaction came from my uncle, but I've noticed that people born before 1975 tend to hate being quoted on blogs without permission, so you'll just have to trust me.
*This is an actual nickname that someone uses for me.

Posted on March 16th, 2009 by annakjarzab
I read a lot of author blogs, and every time an author blogs about another author who has a blog, I add that new author's blog to my Google Reader. Thus, I have a lot of author blogs in my Google Reader, which means I don't always read all of them. Sad pancakes. But! Sometimes I click on an author's blog that hasn't been updated as much recently (and so has fallen off my day-to-day reading radar) and I find something wonderful inside. That's what happened a couple of minutes ago when I checked in with Christine Fletcher, author of Ten Cents a Dance.
To be honest, I didn't know much about Ten Cents a Dance, but Christine's newest post was all about some events she'd done in Chicago. I grew up there, and I lived there a couple of years ago while I was getting my master's at the University of Chicago, so my interested was piqued. Christine's first event was at the Norwood Park Historical Society, which pretty much floored me, because my grandmother has lived in Norwood Park my entire life–I even lived there with her for a summer–and I had no idea they even had a historical society, located in the oldest house in Chicago no less. It's, like, ten blocks from my grandmother's house. I wonder if my parents even know it exists; I feel like they must, they're history buffs and my grandmother has lived in that house for twenty-five years, but they've never taken us there. I will make sure that changes next Christmas, mark my words.
I'm pretty excited about Ten Cents a Dance, but then, being Polish myself, I'm pretty excited about most stories about Polish people (except Polish Wedding, which I didn't like), especially when they take place in Chicago.
Posted on February 18th, 2009 by annakjarzab
Luckily for anyone in the NYC metro area, just announced today on Scott Westerfeld's blog, there's going to be a NYC Teen Author Festival March 16-22, 2009. Doesn't that sound fun?
What? No, I'm not bitter I can't go. Even though so many of the authors appearing on the panels are people whose blogs I read religiously and whose books I really like. It's fine. I have a job, and I'm grateful for that. I'm not at all upset that I'm missing Scott, Justine Larbalestier, David Levithan, Diana Peterfreund and others discuss their juvenalia*, even though I admire their bravery because you'd have to threaten me with extreme bodily harm before I'd agree to do that and EVEN THEN I wouldn't be able to because I have absolutely no idea where any of my juvenalia is, or if it is even still extant. I mean, that doesn't even sound cool at all. Lots of YA authors reading from works in progress or playing in a rock band or signing books or celebrating teen readers? SNORE.
Whatever. You should go, though. LUCKY.
*There are three different ways I can think of to spell that word ("juvenelia", "juvenilia", and "juvenalia") and they all look totally wrong. I'm going to trust that Scott Westerfeld got it right. I'm not even going to look it up, that's how much I trust him. It's like that game where you fall backwards into someone's arms except with words, which makes it even scarier.