Posted on May 11th, 2013 by annakjarzab
Woof, long time, no blog, right? Well, I'm always keeping it real on Tumblr and Twitter, but there's something about having to compose longer posts that makes me feel so tired. (Really. I could bore you to tears with tales of how I'm trying to improve my sleeping patterns, but, well, they would bore you to tears.) Whatever–I have news!
Item #1: Book Expo America!
I'm very, very excited about this: Tandem is going to be a YA Buzz Book at this year's Book Expo America! There's going to be a panel on Thursday (10:00-10:50 AM at the Javits Center, Room 1E14/1E15) in which the editors of the five Buzz Books (you can find a full list here) chat up the books, and then there's an author panel on Friday, May 31 (10:00-10:30 AM, Javits, Uptown Stage) where we get to talk about them ourselves.
I will also be signing at the Random House booth (#3940) from 2:30 – 3:30 PM on Friday, May 31. Come meet me and pick up a galley of Tandem!
Item #2: Blurbs!
I was incredibly lucky enough to get two amazing blurbs from two of my most favorite YA authors (authors in general, really), and I wanted to share them with you! Many thanks to Ally Condie and Marie Lu, who are awesome and wonderful and lovely and I adore their books so much, so as you can imagine, I'm pretty chuffed to have their kind words on my little novel.

"Clever and exhilarating–each page is a pleasure. I loved the romance and adventure of Sasha's story, and I can't wait for the sequel." – Ally Condie, #1 New York Times bestselling author of the MATCHED Trilogy
"A fascinating world of parallel universes, sexy doppelgangers, and breathtaking action. Such a fun and addictive read!" – Marie Lu, New York Times bestselling author of the LEGEND Trilogy
Item #3: Events!
May is going to be a very busy month for me–besides BEA, I have three events, all on the same weekend. I'll be guest starring on Lurlene McDaniels' LIFE ACTUALLY book tour, which she's doing to promote her new book, A Year of Luminous Love (I just got a copy–can't wait to read it!). More info below (and also on my Facebook page–have I mentioned I have a Facebook page?):
Friday, May 17
Union Square Barnes & Noble
33 E 17th St
New York, NY 10003
With Lurlene McDaniel, Shawn Goodman, Elizabeth LaBan, and Alyssa Sheinmel
Saturday, May 18
Brooklyn Public Library – Kensington Branch
4207 18th Avenue
Brooklyn, NY 11218
With Lurlene McDaniel, Beth Bauman, Mariah Fredericks, and Shawn Goodman
Sunday, May 19
Oblong Books & Music
6422 Montgomery St #6
Rhinebeck, NY 12572
With Lurlene McDaniel, Shawn Goodman, and Deborah Helligman
I think that's it! In writing news, I'm still plugging away on my adult novel while I wait for editorial notes on book 2 of the Many-Worlds Trilogy. I'm also working on some digital only short stories for the Many-Worlds Trilogy, so I will keep you posted on that when I have more to say about it.
Posted on January 27th, 2011 by annakjarzab
Ugh, last night. So if you don't follow East Coast weather (and why would you, if you don't live here?), I'm here to tell you that New York got 11-19 (depending on who you listen to) inches of snow last night, and I had a front row seat for the blizzard. This is because I made the mistake of not going home after post-work drinks with my coworkers when I realized that it was 9 PM and I'd been at the drinks thing since 6 PM. But I was feeling good and even though it was snowing outside I decided to hop in a cab (oh, if only I hadn't been able to get a cab–I would've gone home and been cozy in bed while the snow fell, but alas) and head to meet my friends at my favorite watering hole.
Trivia was just finishing up and they won some money, so we stayed a while longer–a LONG while longer, it turns out. I was enjoying my time talking to a friend I don't see as often as the others and didn't quite realize how snowy and late it was getting until finally we looked outside and were like, DAMN. Because it was insane out there. Nobody really wanted to leave (and I don't blame them, because the weather was looking formidable at best), but I convinced them that it would only get worse and we should head home, since many of us live on the Upper West Side, on the exact opposite side of town from the bar.
We went outside and tried to hail a cab with no luck. Suddenly the search for a cab devolved into a snowball fight, and twenty minutes later we all trudged sopping wet back into the bar. WHICH WAS DUMB. We should've just gotten on the subway, it was four blocks away! Now, granted, I hate taking the subway to and from this part of town. It requires a transfer, which I try to avoid if at all possible, and it also requires that you walk through what my friend Doug calls "the vile mile", which is a block-long tunnel between the 14th St F and L station on 6th Avenue and the 14th St 1, 2, 3 station at 7th Avenue. There's nothing really wrong with the vile mile; it's well-lit and safe and relatively clean, but it's really long and for some reason my shoulders clench up every time I have to walk through it.
Anyway, that's neither here nor there, because we weren't smart and we didn't get on the subway. Instead we warmed up and watched the storm rage, and eventually I realized that if we didn't leave right then and there we would probably be stuck till early morning. Which would've been fine if it was a weekend, we could've just stayed till closing and gone to the diner across the street for pancakes with the bartenders when they got off like we used to do when we were young (sigh, the good old days), but it was a Wednesday night and it was midnight and we all had to go to work tomorrow, so that was really not an option. We did a survey of the "food" in our purse (the bar kitchen was closed) and came up with three different brands of mints, and that's it. We would make the world's worst survivalists.
And yeah, those are pickle flavored mints. Nikki has also been known to eat entire packets of pickle salt by themselves. Not as gross as you'd think.
I really wanted to head for the subway, but other people insisted on hailing a cab, and finally–miracle of all miracles–we found one. I couldn't believe it. AND it was a van cab, which if you live in New York you know is basically like putting your hand out and successfully hailing a unicorn.
Actual New York City van cab photograph
So it looked like everything was going to be fine, although I did worry about how I would get home from my friends' place, since all three of them live within a three block radius twenty blocks lower than I do, and I would either have to get the cab to make a second stop (which they don't always want to do) or trudge to the subway to take it up to my place. But unfortunately that wasn't a problem, because the cabbie pulled over at 41st St and 3rd Avenue and told us to get out, he wasn't taking us any further. So we were basically stranded in Midtown East in the middle of a blizzard. With no other options, we walked the couple blocks to Grand Central and, after figuring out that no, the Times Square Shuttle doesn't actually run past midnight, we hopped on a 7 train that had just arrived. EXCEPT IT WAS GOING TO QUEENS, despite being on the Times Square track.
The wait for another 7 going in our intended direction was long, as was the wait for the 1 train at Times Square. But the actual hardest part of my trek home was the two block walk from the subway to my apartment building. It was freezing, I was wet from the earlier snowball fight, I was exhausted, and the sidewalk was piled high with 10 inches of snow. There was a point where I (melodramatically, I might add) thought I might not actually make it, that I might just fall eventually and not have the energy to get up (I also hadn't eaten since noon, which was a bad choice). By the time I actually crawled into bed, it was 2:30 AM.
This morning, post-blizzard
And you know what? The least it could've done was kept snowing. That way I might've gotten a snow day for work for the first time ever. As I was walking down the perfectly shoveled sidewalk this morning, I just kept thinking two things: Where was all this shoveling last night when I almost collapsed and froze to death ten feet from my apartment? and I never want to own a home in a place where it snows.
Don't forget about my event with Lauren Oliver and Leila Sales on Friday, January 28th (that's tomorrow) at WORD in Brooklyn. Details are here. Please note that the event starts at 7:30 PM, not 7 PM as originally stated (erroneously, by me)!
Posted on January 6th, 2011 by annakjarzab
I don't know why I haven't posted about this before, probably because I'm losing all of my marbles starting with the ones that allow me to remember something without first writing it down, but anyway I was just reminded today that I'm doing an event in Brooklyn on January 28, 2011 (it's 2011–isn't that weird?) with Leila Sales (who wrote Mostly Good Girls and is also my coworker and is also hilarious) and Lauren Oliver (who wrote Before I Fall, which I'm sure you've never heard of, PSYCHE you've totally heard about it it's very famous)! I'm really excited about it because:
It's my first New York City event!
I get to do the event with Leila and Lauren. To be honest, I would go to this event even if I weren't participating in it. I love Mostly Good Girls and Before I Fall and it should be a really, really good show.
Below are the details–if you come, you can see my cute new haircut in person! (This haircut is a real hit, I promise, I've received so many compliments.)
WORD – January 28, 2011 at 7:00 PM
http://www.wordbrooklyn.com/
126 Franklin Street
Brooklyn, NY 11222
(718) 383-0096

We will probably be talking about the experience of publishing your first novel, but more importantly we'll be discussing the coincidence surrounding the fact that our titles all have three words in them. See you there! (J/k, that's the least coincidence-y thing about Leila, Lauren and I. What are the most coincidence-y things? Come and maybe we'll tell you!)
Posted on April 1st, 2010 by annakjarzab
Hi all! Just a little reminder that I'm going to be at Best Bargain Books in Centerreach, NY tonight, reading from All Unquiet Things (I was advised to go with something funny, so expect snarky Neily/Audrey dialogue!) and answering questions and signing, I think. I don't know! I've never done one of these before, so it should be interesting.
Posted on March 30th, 2010 by annakjarzab
I know I haven't been around much, but that's because I have been writing! Which is really what I should be doing, right? Riiiiiight. Anyway, I just wanted to take care of a few housekeeping things:
I have an event on Thursday, April 1 (that's this Thursday), in Centerreach, NY (that's on Long Island, near my favorite stop on the LIRR–Ronkonkama! Seriously, how fun is that to say?) at Best Bargain Books. It's my first event, so I am both excited and nervous about it. I even had a stress dream about it last night, where I was inappropriately dressed and the entire staff of Teen Vogue (I would wonder about this, except I watched The September Issue last night) was there to watch me fall on my face. I also dreamed, because you care, that there was a made-for-TV movie based on AUT, and even though it was ostensibly based on the book it didn't really, um, have anything to do with AUT. And Carly was blonde. So…what? But yes, Best Bargain Books on Thursday, April 1 at 7 PM. Be there or be…somewhere else, I guess. But if you're there you'll have more fun.
Speaking of events, my April 17th event at Mysteries on Main Street in Jonestown, NY has been moved to the following weekend, April 24th. Visit the events page for more details.
Courtney Summers, who is by far one of my favorite YA novelists and the author of the kick-ass Cracked Up to Be and Some Girls Are, was lovely enough to interview me over at her website–and she's giving away a copy of AUT! Run, don't walk.
I have another event to put on the events page–I'll be at Anderson's in Naperville, IL on Friday, May 14th. Yay! Come visit me!
I've created a Facebook fan page for All Unquiet Things, in case you wanted to shout your love for my book from the rafters (insofar as that's a thing that is possible on the Internet). I've posted my growing library of photos taken by friends and fans in an album there–if you have anything to contribute, you should email me!
Also, I've been getting some fan mail recently, and I just want to say a blanket "Thank you" to all the people who've taken the time to write to me. I will write you back, I promise! I'm working on it piece by piece. But this is a preemptive thank you, because you guys are awesome.
Posted on March 10th, 2010 by annakjarzab
OMG she's blogging. Yeah, well, I've been busy. Busy writing? Oh God no, why would you think that? Okay, that's not entirely true. I did revise Part 1 of Book 2. Oh, and I wrote a three page synopsis of a book I hope to write someday, a full-blown romance, which isn't really my standard mode but always something I've wanted to do. And I figured out (mostly) how I'm going to fit the final pieces of the puzzle together for Book 3. Yeah, you heard right: Book 3. Because my natural inclination is to do something today that I could put off until tomorrow and put of until tomorrow that which I should do today. Awesome.
But I have some news. Lots of you have been asking if I'm doing any events for All Unquiet Things (that's a joke, not one person has asked that except my mom), and the answer is that I am! I'm doing a couple of events in the New York area and a couple in Chicago. Here are the details for the events that have been confirmed:
April 1, 2010 at 7 PM
Best Bargain Books
217 Centereach Mall
Centereach, NY 11720
April 17, 2010 at 1 PM
Mysteries on Main Street
144 W Main St
Johnstown, NY 12095
May 13, 2010 at 4 PM
The University of Chicago
Classics 110
1010 E. 59th Street
Chicago, IL 60637
I'll be adding events to the events page on the site as they're confirmed, and announcing them here if I remember–which I probably will!
I'm excited about all of these events. The stores are so nice to have me, and each one is going to be cool for its own reasons. One of my best friends in life, Kim, lives very close to Best Bargain Books, so she's coming to the event and threatening to bring coworkers. One of my other best friends in life, Jenny, is driving me up to the event in Johnstown. And the U of C event will be kind of surreal, because I'll be reading from the very beginning of AUT: the same exact pages (give or take some small stuff, but in all other ways almost completely identical!) that I read in Classics 110 in April of 2007 during my Works in Progress presentation. And look at me now! Wait, don't, I'm having a bad hair day.
Plus, my agent Joanna will be at the Chicago events, and I love spending time with her. Get ready for me, Windy City! And Centereach. And Johnstown.
Posted on July 23rd, 2009 by annakjarzab
Lucky for people in the New York city area, nine really awesome YA authors will be at Books of Wonder in New York City on Saturday, July 25th, from 2pm to 4pm. I can't attend this event even though I desperately want to, because my friend Maggie is getting married this weekend in Monterey, CA and I'm going to the wedding! I'm also going to see my friends Shannel (darling frequent commenter on this here blog) and Carmen, which I'm super excited about, so while I'm bummed to be missing out on this terrific event, I'm happy to be going out of town, too.
But if you ARE in the NY area, do stop by and buy a book or nine and say hello!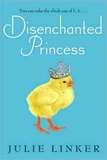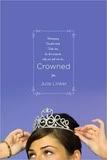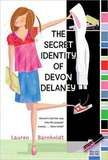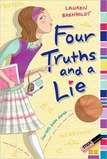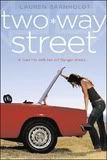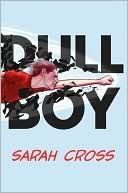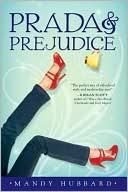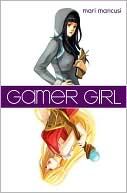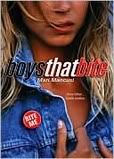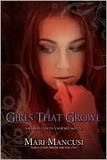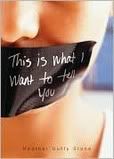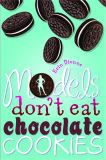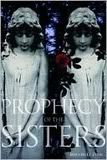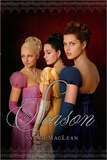 Participating Authors:
Lauren Barnholdt, author of Two-Way Street, The Secret Identity of Devon Delaney, Four Truths and Lie, and others
Sarah Cross, author of Dull Boy
Erin Dionne, author of Models Don't Eat Chocolate Cookies
Heather Duffy-Stone, author of This is What I Want to Tell You (read my interview with Heather here)
Mandy Hubbard, author of Prada and Prejudice
Julie Linker, author of Crowned, Disenchanted Princess
Sarah MacLean, author of The Season
Mari Mancusi, author of Boys that Bite, Girls that Growl, Stake That!, Gamer Girl and others
Michelle Zink, author of Prophecy of the Sisters
Posted on February 18th, 2009 by annakjarzab
Luckily for anyone in the NYC metro area, just announced today on Scott Westerfeld's blog, there's going to be a NYC Teen Author Festival March 16-22, 2009. Doesn't that sound fun?
What? No, I'm not bitter I can't go. Even though so many of the authors appearing on the panels are people whose blogs I read religiously and whose books I really like. It's fine. I have a job, and I'm grateful for that. I'm not at all upset that I'm missing Scott, Justine Larbalestier, David Levithan, Diana Peterfreund and others discuss their juvenalia*, even though I admire their bravery because you'd have to threaten me with extreme bodily harm before I'd agree to do that and EVEN THEN I wouldn't be able to because I have absolutely no idea where any of my juvenalia is, or if it is even still extant. I mean, that doesn't even sound cool at all. Lots of YA authors reading from works in progress or playing in a rock band or signing books or celebrating teen readers? SNORE.
Whatever. You should go, though. LUCKY.
*There are three different ways I can think of to spell that word ("juvenelia", "juvenilia", and "juvenalia") and they all look totally wrong. I'm going to trust that Scott Westerfeld got it right. I'm not even going to look it up, that's how much I trust him. It's like that game where you fall backwards into someone's arms except with words, which makes it even scarier.